Phantom Center
Phantom Center is a stereo imager plugin that works by extracting the phantom center from a stereo signal (this is not mid/side).
Contrary to your usual mid/side processor, the side components are much less correlated (with mid/side they would be negatively correlated). For example, hard panned signals do not leak into the center or into the other side.
The HPF and LPF parameters control the cutoff frequencies of the filters applied to the extracted phantom center. What is filtered out is redirected to the side channels.
It is also possible to get separated LCR channels if you want to process them individually (see the user guide). Note that the extraction algorithm is more on the aggressive side and was not specifically designed for "upmixing".
▶
See it in action on YouTube!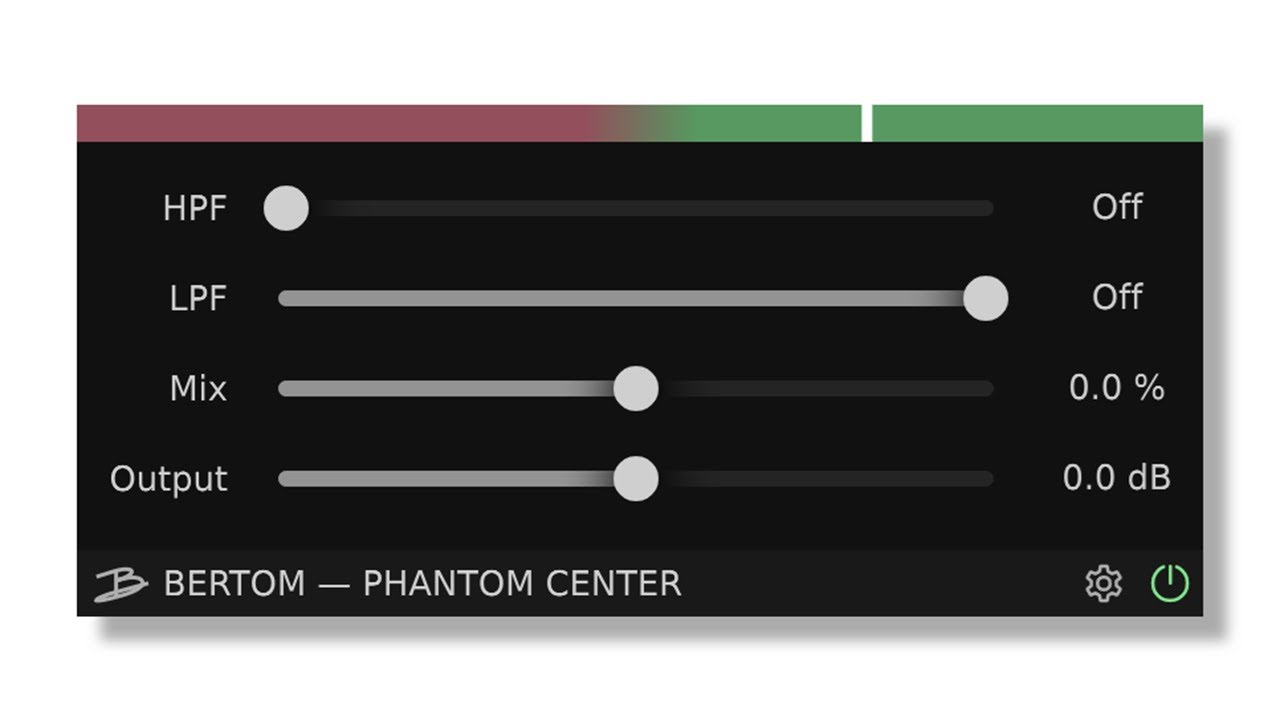 Compatibility
This plug-in is not a standalone app. A compatible host is required.
OS
x86
x86-64
arm64
Windows 7+
VST3
VST3, AAX
–
MacOS 10.9+
–
VST3, AU, AAX
VST3, AU, AAX

(Apple Silicon)

GNU/Linux

(glibc 2.27+)

VST3
VST3
VST3
Pay What You Want
This plug-in is provided under the Pay-What-You-Want system, including for free. However, making these plugins takes a lot of time and research. Please consider paying for it. Thanks :)