Denoiser Pro
Denoiser Pro is an advanced zero-latency noise reduction plugin for music, post-production and live use.
It features everything Denoiser Classic does, plus individual per-band thresholds and an adaptive mode. The individual thresholds allow to more closely match the noise profile and to further optimise the settings, and the adaptive mode can be a big time saver when the noise level changes over time.
Features:

Traditional workflow.
Low CPU usage.
Zero latency.
No FFT and associated artefacts.
Not limited to voice processing.
Fully automatable.
▶
See it in action on YouTube!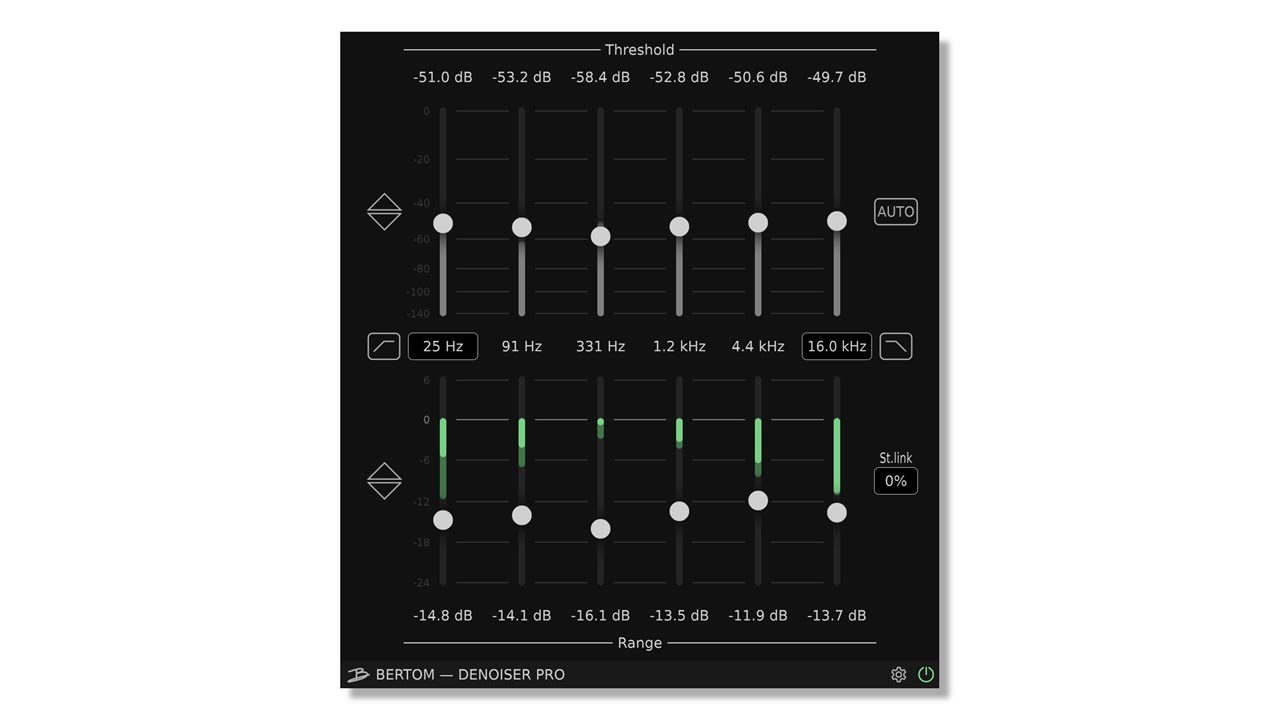 Compatibility
This plug-in is not a standalone app. A compatible host is required.
OS
x86
x86-64
arm64
Windows 7+
VST3
VST3, AAX
–
MacOS 10.13+
–
VST3, AU, AAX
VST3, AU, AAX

(Apple Silicon)

GNU/Linux

(glibc 2.27+)

VST3
VST3
VST3
Please make sure the demo works on your system and that you like it before buying.
The demo itself can be activated after purchase without reinstallation.
See the FAQ for more info about licenses and activation.