Air Shelf
Air Shelf is a dynamic EQ plugin designed to shape very high frequencies, mostly above 10kHz. Use the Boost knob to get more highs, and the Tame knob to keep high frequency transients under control.
Features:

Boost: A 1st order high shelf centred at 20kHz, fully decramped up to 21kHz.
Tame: A mix between a very fast dynamic EQ and a transient shaper. It does not depend on the input signal level and only affects high frequency spikes.
Zero-latency.
▶
See it in action on YouTube!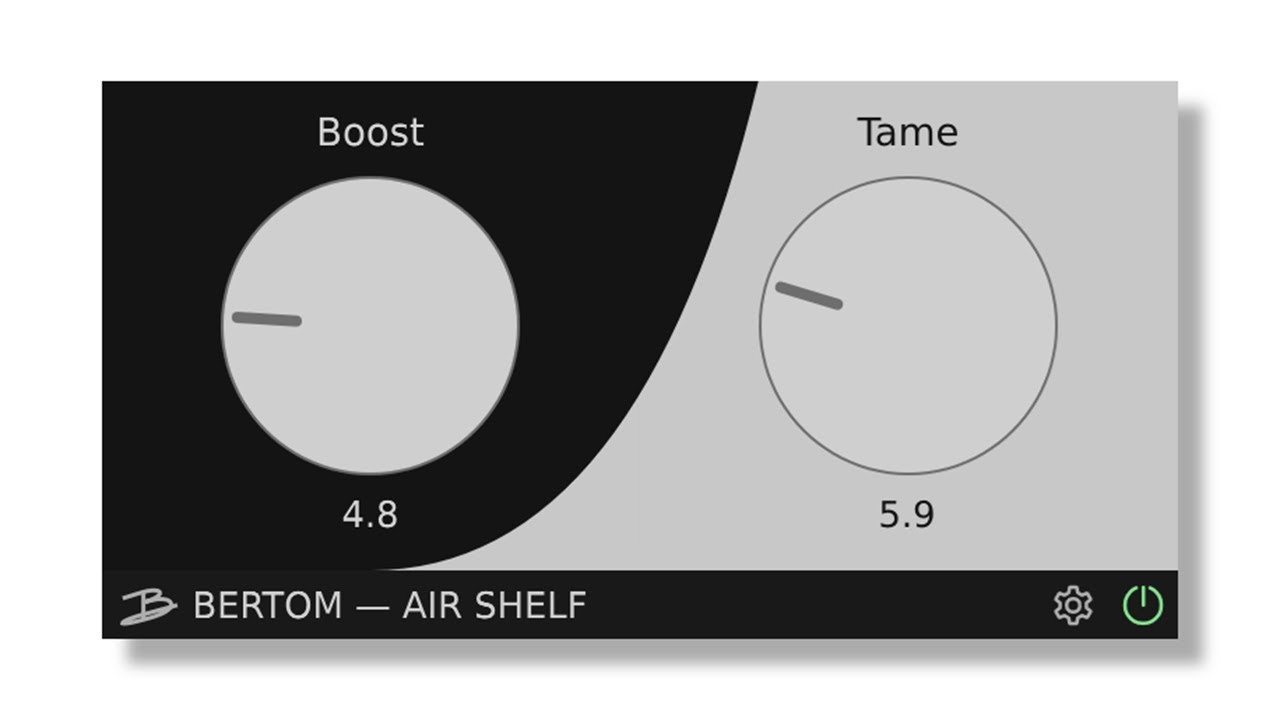 Compatibility
OS
x86
x86-64
arm64
Windows 7+
VST3
VST3, AAX
–
MacOS 10.9+
–
VST3, AU, AAX
VST3, AU, AAX

(Apple Silicon)

GNU/Linux

(glibc 2.27+)

VST3
VST3
VST3
Mac users: This is probably the last version supporting OSX 10.9. Future versions will require macOS 10.13+.
Pay What You Want
This plug-in is provided under the Pay-What-You-Want system, including for free. However, making these plugins takes a lot of time and research. Please consider paying for it. Thanks :)